Fitting Your Dog for a Jumper
How Sizing Works
Measure your pet from their collar to the base of the tail (see diagram).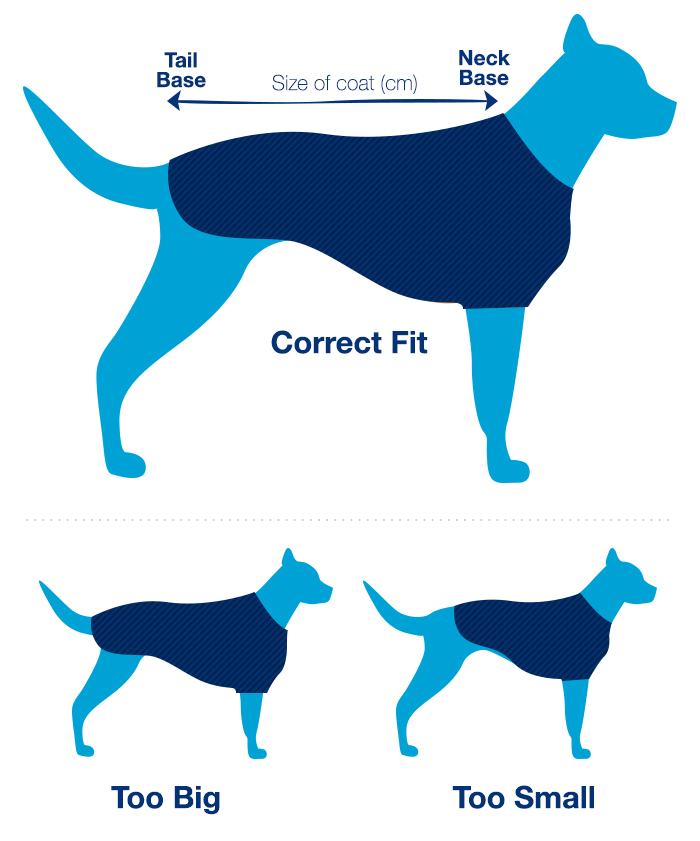 This image is a guide only. Variances in breed, fitness level and coat type will affect fitting.
---
Breed Matters
Some dogs are funny shapes, for example; Greyhounds, Bulldogs and Daschunds. For these dogs, we highly recommend choosing a Stretch Fit design as these will stretch to fit your dog's body shape.
For longer dogs like daschunds, we suggest choosing a size down for standard jumpers.
Wrong Size?
Don't stress - we will be happy to exchange you a different size.
For us to swap the dog coat please ensure you;
Keep tags on the coat during the first fitting
Fit the coat on a clean dog
Remove any stray hairs
Keep your invoice or receipt
Please refer to our Returns Policy for more information!