Returns Policy
We want you to love your new pawchase. But if it's not quite what you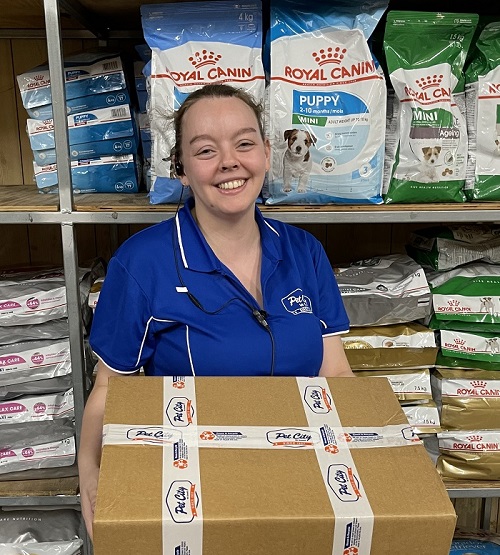 were expecting, let our fur-iendly team know as soon as possible and we'll do our best to resolve the issue for you!
To submit a return or request a refund, please Open a Dispute in the Resolution Centre.
---
Faulty Item Returns
Pet City can offer a refund or exchange if the item you have purchased is faulty or does not function the way it's supposed to.
To ensure your issue is resolve quickly, please initiate a dispute as soon as possible.
Change Of Mind Returns
Although we are not required to refund or replace change of mind purchases, we may be able to offer you a store credit for the value of your item.
Change of mind returns must have a dispute initiated within 24 hours of receiving an item. The time of receiving an item will be taken as the timestamp provided by the courier or on your store receipt.
Change of mind returns are reviewed on a case-by-case basis. The decision to offer a credit note will be at the discretion of our team.
Please note that some change of mind returns may incur a restocking fee.
Change of mind purchases include purchases that are the wrong size or colour.
Customers are responsible for funding the cost of return postage for change of mind returns.
Please note, delivery fees cannot be refunded if your parcel has already been dispatched.
Pet City gift cards are non-refundable.
Pet City Club Memberships are non-refundable. Please refer to our VIP Club Terms and Conditions
What cannot be returned
Some restrictions apply due to hygiene or safety reasons. Some items that cannot be returned are (not exclusive to):
Scratching Posts

Bird Harnesses
Please also refer to our section on warranties below.
Refund Process
For both faulty items and change of mind purchases, please initiate a dispute through our resolution centre.
A member of our team will review your dispute and be in contact within 48 hours (weekdays only).
We require your item to be returned to us before a refund or credit can be processed (see returns process below).
View the State Refunds Policy (PDF)
​For further information about consumer rights around refunds and returns please view here
---
How to Return Items
A team member will be in touch regarding your dispute. If you are elegible for a refund, we require the item to be returned to us for evaluation.
Returning A Product In Store
Please bring your proof of purchase, product and original packaging (if applicable) to the correct department in store.
Returning Via Post
If you need to return an item via mail the customer is responsible for all shipping costs for change of mind returns.
Please mail to:
Company Name: Pet City
Name: Pet City Online
Address Line 1: 224 Wishart Road
Suburb: Mt Gravatt Post Code: 4122 State: QLD
Time Frame for Returning Items
This will vary for some items that have warranties or guarantees, please refer to your receipt or original product package. Generally, we will accept returns within 3 months of the original purchase date unless the item is a light bulb which must be returned within 2 weeks.
Warranties and Guarantees
Warranties
If you have a item that has malfunctioned or stopped working within the warranty period, you may be entitled to a replacement or to have the item fixed. As the conditions vary greatly for every item, please contact us and ask for the correct department. Please note, all reptile light and heat bulbs and tubes have a 7 day warranty only.
Guarantees
Some items have a 100% guarantee for a certain period. You may be elligible for a refund or exchange if the item is not performing the way it is advertised per the guarantee. You are required to bring the item, packaging (if applicable) and proof of purchase in-store within the end of the guarantee period.
Palatability Claims
Most of our premium pet foods have a guarantee that your pet will love them. If not, you may be elligible for a refund or exchange. Please bring the bag of pet food and your proof of purchase in-store. You may be denied a refund or exchange if an excessive amount of claims have been made already.
Brands that do not have a palatability guarantee are: Supercoat, Optimum, Bonnie, Meals for Mutts (9kg -20kg).
---
Still need help?