Puppy Preschool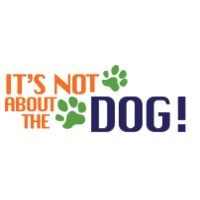 The first three months of your puppies life sets the bar for everything, and if you get it right here, you're on the right path towards a lifetime of happiness and fulfilment. It's your puppy's genetic window of opportunity, and the ripe time to introduce them to other dogs and the everyday experiences of life. If you do this within the first three months, you will eliminate unnecessary stress in the future.
Our uniquely designed, one of a kind puppy programs have been formulated to fully prepare K9 parents to provide their little ones with the best start in life possible, through gaining an understanding of dog behaviour and how they communicate using body language.
Why Choose us?
Small classes that allow for individual attention and makes it a better learning environment for the puppies.
We welcome all children with open arms, encouraging them to join in for family-orientated fun.
We always strive to go the extra mile, aim higher and shoot further on our ongoing journey to fulfil and exceed your expectations – each and every time.
Aim to make training fun, easy and stress free
We offer supplementary services such as Bach and Bush Flower Remedies, as well as Tellington T-Touch.
Upon completion of this program you will never need another training session again.
If for some reason you do want to brush up on what you've learnt, we'll give you a 50% discount for the rest of your pup's life!
All of our puppy programs are held at Pet City Wishart!
All training conducted by a Certificate IV qualified dog behaviour trainer
All programs include complimentary weekly puppy socials
There are 2 age groups for the 8 Week K9 Parenting Puppy Program
Puppies between 8 to 14 weeks
Puppies between 14 to 20 weeks
Classes are held on Saturdays and Sundays and complimentary puppy social sessions are also included on Thursday evenings and Saturday mornings.
Upon enrolling into one of It's Not About The Dog! 8-week puppy programs you will receive a complimentary 2-week Pet City membership off all dog products to set you and your K9 buddy up for success.
The first five sessions of the program are held indoors, providing your pup with a safe, clean and comfortable environment. Your puppy only needs to have had its very first vaccination for these sessions, and once they are fully vaccinated, we will move outside for the remainder of the training.
5 Week K9 Parenting Puppy Junior Program
The Junior Program is for puppies between 16 weeks and 8 months who have had prior basic puppy schooling through a vet clinic and need that little bit of extra training. This one-of-a-kind program will give you all the knowledge you need to successfully implement everything your K9 buddy needs to flourish. We'll also go on to show you the ins and outs of teaching your K9 buddy etiquette and basic requests for everyday life.
On top of the irreplaceable training you will receive in all programs:
A special training manual
3 months complimentary phone assistance upon completion of your program
Remember – you and your K9 buddy are our motivation!
Check out It's Not About The Dog! website for more information about the different training programs.