How to Clean Your Dog's Teeth
On: 21 July 2022
Say goodbye to stinky breath & prevent dental disease with these easy steps.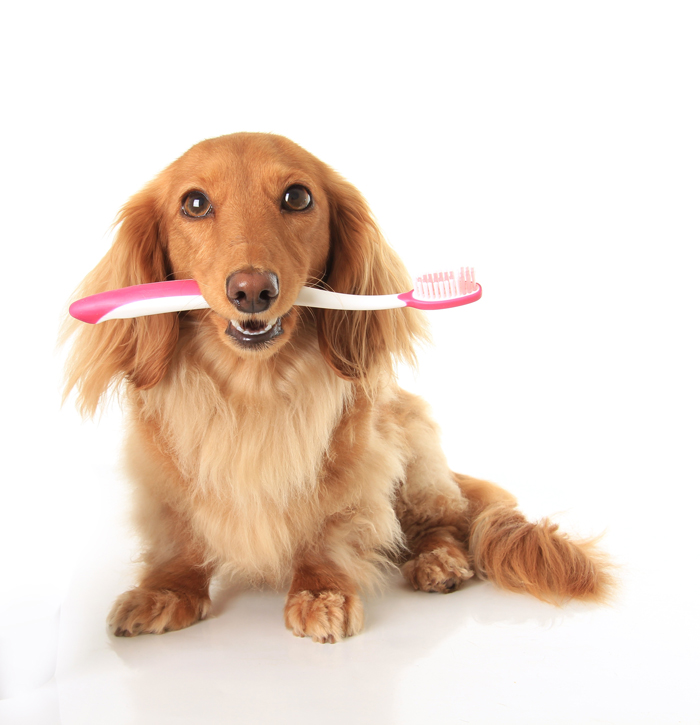 We all want our canine family members to be as fit and healthy as can be. We take them for walks, brush their coats and feed them well, but what about their dental health?
Do you know how to clean your dog's teeth? Do you know any alternatives, like dental treats, that you can give your dog?
Pet City is your home for everything your dog could want or need.



Why is it important to look after your dog's teeth?
Good puppy health is essential for a happy puppy life. A dog's dental health is an important part of their overall physical health. Indeed, diet can help with a dog's dental care.

Poor dental health can lead to irritation and pain for your dog, and they may have trouble telling you.
What dental issues can your dog have?
Halitosis

. Bad breath. Usually, dogs have uninviting breath, but with halitosis, it is even stinkier. While this is mostly a dental issue, halitosis could indicate another type of infection, so it's a good idea to have a vet check them out.

Cysts

. Food lodged in the teeth and infections can lead to lumps on your dog's gums. These can turn into painful cysts and would need to be drained by your vet.

Plaque

. This is staining around the gumline. If left for more than 48 hours, it will turn into tartar and will be more difficult to remove.

Periodontal disease

. This is the most common dental condition in dogs. It is painful, with dogs having loose teeth and irritated and swollen gums. This pain can affect a dog's appetite. If you are concerned that your pup may be showing any of the above signs, be sure to see your vet who can help with a treatment plan.
Fortunately, there are various ways to help prevent dental issues for our furry friends.



"But Wild Dogs Don't Have Their Teefs Brushed!"
We hear you, and the reason we recommend these dental precautions is because our pet's ancestors' diets were a lot different to the diets we feed our domesticated fur children. Many wild dogs would also likely suffer from painful teeth issues. Since we want our pets to be happy, healthy and pain-free, the best cure is prevention.
5 Easy Ways to Clean Your Dog's Teeth
When the time comes to clean your dog's teeth, fear not! Here are the five best ways to do so and some great products recommended by our Pet City team that will help.

1. Brushing Your Dog's Teeth
Just like your teeth, you should ideally be brushing your dog's teeth every day to get rid of plaque and food stuck between the teeth.

Don't be discouraged if your doggo doesn't love the idea, you'll need to introduce the idea of brushing teeth slowly.
How to Brush Your Dog's Teeth
Start by soaking your finger in beef broth. This not only gives your dog a bit of a treat, but it gets them used to having your finger in their mouth. Rub the soaked finger gently over your dog's teeth.

Gradually introduce gauze. Wrap your finger in gauze, soak it in the beef broth, and repeat step one. This is getting your dog used to a different tactile sensation in their mouth.

Finally, introduce your dog to a

finger toothbrush

. DO NOT use toothpaste for humans, as there are chemicals that may upset your dog. Use

dental toothpaste for dogs

.
Pet City has a wide range of toothbrushing gear for your dog.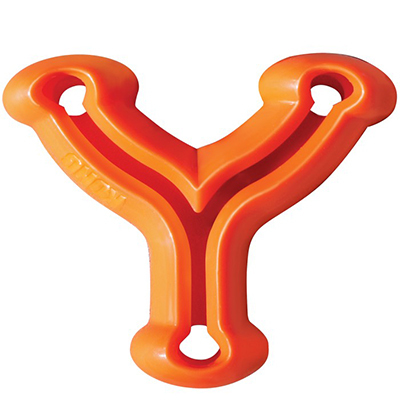 2. Playtime with Dog Dental Toys
Doggo not having it with the teeth brushing situation? Dog dental toys are a great way to trick your best fur-end into loving dental time.
You can have toys with treats that the dog has to scrounge for, such as a tennis ball or a foam treat cube.
How about a colourful and crazy Flossy Grinz, in lime green or pink?
Or you can give your dog a chewstix to munch off to help clean their teeth.
Dog dental toys are good for dogs that don't enjoy you cleaning their teeth. You can still help keep their teeth healthy without the hassle.
3. Tasty Dental Treats for Dogs
You can reward your dog for good behaviour, and just for being the best dog in the world, with a

dog dental treat

. As long as these are used sparingly, they'll remain a treat for your puppy.
We have some tasty chews for your furry friend, such as chicken and cheese chews, peanut butter or healthy apple chews for puppies.
For something fun, we have Whimzees Hedgehog, in large and extra-large. Whimzees have chewable toothbrushes as well.
We also stock a wide range of Bell & Bone dental sticks in flavours such as chicken, duck or lamb.
4. Water Additive for Clean Canine Chompers
You can help your dog have clean teeth through water additives. They can slake their thirst and protect their teeth all at once!
You can add a spoonful of Troy Plaque Off to the water bowl each day. It aids in softening tartar, making it easier to remove through daily brushing.
Tropiclean has a range of water additives that help with dental care, plus other benefits. You can help your puppy with fresh breath and digestive health, skin health or even hip & joint health.
5. Oral Gels & Sprays
You can give your dog's dental care regime a big boost with oral sprays and gels.
Tropiclean Fresh Gel, in a delicious berry flavour, rubbed into the teeth and gums of your fur baby, helps with the removal of plaque and tartar. When used in combination with daily brushing, you can give your dog the cleanest of canine chompers ever.
If your puppy has a bit of halitosis, Tropiclean Fresh Breath Spray is the key. A quick spray with tasty Vanilla and Mint will give your puppy some fresh breath.
How Often Should You Clean Your Dog's Teeth?
Much like humans, dog's teeth need to be cleaned regularly, and we suggest daily. Even a small bit of food that gets stuck in their teeth can begin the process of decay and other dental issues.
Aim to make it a nightly ritual, with some dental gel, brushing, and throw in a dental treat as an extra reward a few times a week. Your puppy will become used to teeth cleaning, and when they smile, they'll brighten the room even more.
Browse our online collection of dog care products, including the array of dental products for your best friend.
For any medical advice about your pet's health, it's important to seek assistance from your Vet.