WIRES Fundraiser Competition
Help us raise funds for WIRES!
In WIRES history we have never seen a concurrent series of emergencies events like those that began in November.

WIRES, 2019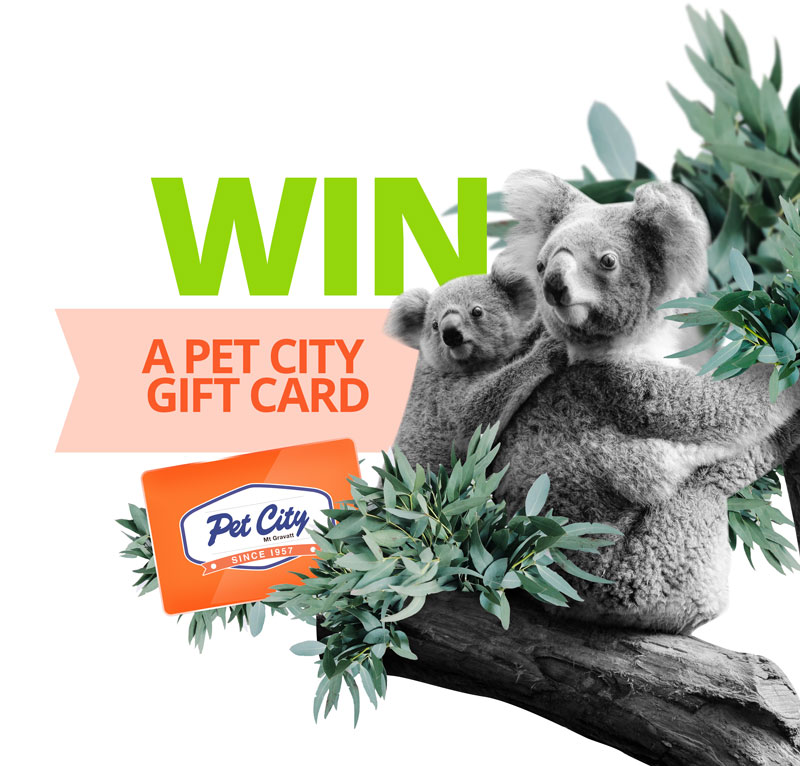 Hundreds of fires over weeks have burnt over 4.9 million hectares of land in NSW alone. Many animals were already struggling with a lack of water and food due to the drought. With the fires destroying unprecedented amounts of habitat, food shortages have increased and lack of suitable habitat will be a significant long-term challenge for surviving wildlife.
Enter the draw to win + donate to WIRES
Between now and 11th of February, we are running a Fundraiser for the not-for-profit organisation, WIRES.
For just $5, you can grab your own raffle ticket and go into the draw to win one of three Pet City Gift Cards. ALL proceeds from raffle sales will go to WIRES to aid in the 2019 Bushfire Crisis.
1st Prize
$500
Pet City Gift Card
2nd Prize
$300
Pet City Gift Card
3rd Prize
$200
Pet City Gift Card
---
Terms and Conditions
To enter, participants must purchase a $5 raffle ticket (1 ticket is 1 entry into the draw). Participants may enter as many times as they like during the promotion period. Entry is open to instore, online & click/collect purchases only.
IN STORE ENTRY: For the raffle ticket to be eligible, the customer must write their name and phone number on the ticket and place it in the marked competition box instore between the dates of 21/01/2020 and 11/02/2020. Entrants must write their full name, contact phone number clearly for it be a valid entry. If these details are incorrect or illegible upon drawing, a new winner may be drawn.
ONLINE ENTRY: If an raffle ticket is bought online, entrant details will be automatically transferred to a hard copy entry to be included in the entry box.
PRIZE DRAWS: Partners, spouses, family members or representatives of Pet City are not permitted to enter. The draws will take place at Pet City on Wednesday 12th February 2020 at 11am. Winners will be contacted via the phone number provided. The winners have 3 months to claim their prize. If the prize is unclaimed after 3 months, the prize will be redrawn.
The prizes are Pet City Gift Cards that can either be used instore OR online – not both. First Prize: 1 x $500 gift card. Second Prize: 1 x $300 gift Card. Third Prize: 1 x $200 Gift Card. If the winner bought their entry online, then the Gift Card they receive can only be used online. If the winner bought their entry instore, then they can only use their Gift Card instore and not online.
By accepting the prize, the recipient agrees to have their photo taken and used on the Pet City Facebook/ Instagram pages in a post announcing the winners (where possible).
ALL funds raised will be donated to WIRES (NSW Wildlife, Rescue, Information & Education Service Inc) within a week of the competition end date.