The Perfect Guide To Dog Winter Coat Sizes
On: 12 May 2022
Find your paw-fect dog coat fit & keep your doggo snuggly, warm & on-trend this winter!
Want to keep your doggo bestie comfy and warm this winter?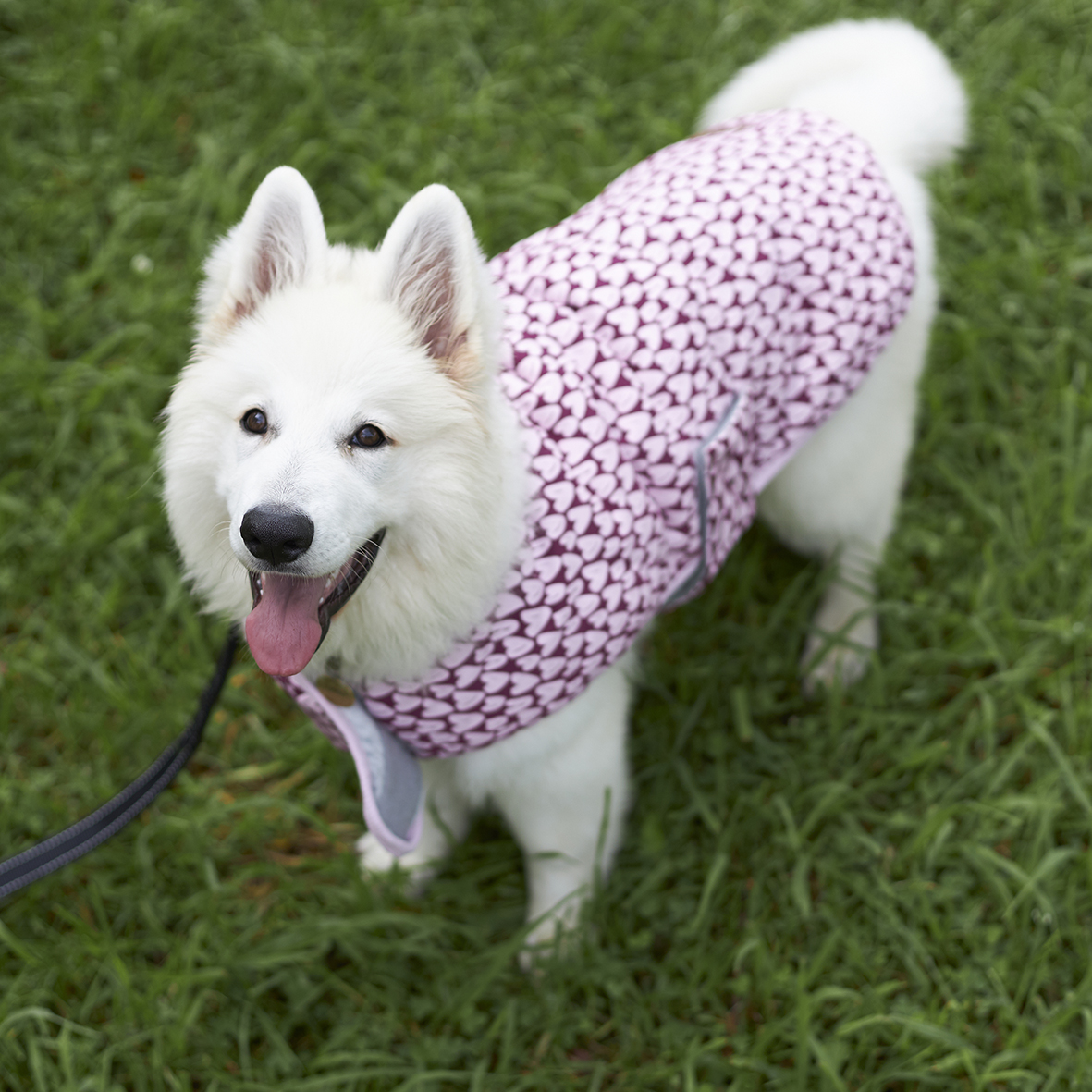 Whether you're the outdoorsy type or prefer snuggling up at home, you'll find your pawfect dog winter coat fit here at Pet City!
Just like us hoomans, your doggo may start to feel the cold as it cools down. If your pooch is older, a smaller breed or a breed that carries less body fat, they are even more likely to benefit from an extra layer. Chihuahuas and greyhounds, for example, tend to feel the cold and are great candidates for dog jumpers. Even bigger dogs with long coats can enjoy a light layer to take the edge off the chill. Plus, every dog looks pawsitively adorable in a coat, so, there's that!
What type of dog winter coat do I need?
At Pet City, wintertime calls for the latest in dog coat fashion and practicality! You'll find options to suit every breed and occasion with our huge range of dog coats, jumpers and knits. Some options to consider when finding the best winter dog coat for you include:
1. Weatherproof Dog Winter Coats
If your pup is feeling the chill in an outdoor setting, you might want to consider something weatherproof. Many of our weatherproof dog coats feature a durable exterior with a bacteria-resistant coating to protect from odour and deterioration.
2. Cosy Dog Jumpers and Knits
If your dog is more of a couch companion, something snuggly like a knit or jumper could give them the extra warmth they need. Did we mention - there are even dog pyjamas?!
3. Extra Warm Dog Winter Coats
Taking your doggo on adventures in frosty conditions? Huskimo's subzero range features a microfleece inner layer which is both extremely warm and breathable.
4. Trendy Dog Winter Coats
Yes, many pawrents just love the look of their pooch in a coat (no judgement here!). And if it's going to keep them warm and dry, then everyone wins! Shop our range of trendy dog coats that feature adorable patterns, and cute detailing like sequins and hoods.
What Size Does My Dog Fall Under?
Tiny Dog Winter Coats
Tiny dog breeds are partial to a dog winter coat as they tend to lack that extra body mass to keep them warm.
Breeds like Silky Terriers, Pugs and Maltese pull off our smallest dog coats with style and sass!
Doggo fashionistas might like Huskimo's range of knits and hoodies. Or the Pet One Komfy Knit is a cult favourite for this size bracket - it's soft and machine-washable!
XS Dog Winter Coats
Our extra small dog winter coats are most often fabulously modelled by breeds like Jack Russells, Pomeranians and Papillons. Our extra small Pet City pooches love the Kazoo snuggie or knit ranges and Huskimo Coachella knits. The patterns and fringe details on these coats are just too cute!
Small Dog Winter Coats
Small breeds like Beagles and King Charles Cavaliers were made for strutting the dog winter coat catwalk...or dog walk.
Huskimo hoodie's are always a hit - they come in a range of cute colours and is perfect for snuggly days on the couch. If you're pawtial to an outdoor adventure, the Summit range has your pooch covered with a durable, waterproof exterior and a microfleece lining.

Medium Dog Winter Coats
Medium-sized puppers like Staffies, cocker spaniels or small border collies, boxers or dalmatians are best suited to our medium dog winter coats. The adorable Snuggie range will have your doggo wrapped with the cutest patterns. While our Kazoo Adventure coats feature a waterproof outer fabric, a cosy fleece lining plus reflective stitching for extra visibility on night walks!
Large Dog Winter Coats
Huskies and labradors often find their best fit in our large dog winter coats and as if they couldn't already be any cuter – check out this super cool dog hoodie. Or if your doggo looks ravishing in tartan, check out our Jackaroo coat.
XL Dog Winter Coats
Huskies, Labradors, Rottweilers and Great Danes often find their best fit in our extra-large dog winter coats. Who says that bumble bees have to be small? These bigger doggos look JUST as cute in stripes; or check out the Kazoo adventure coat for the waterproof outer fabric, warm fleece lining and reflective stitches for night walkies.
Giant Dog Winter Coats
Breeds like Newfoundlands, Irish Wolfhounds and other big boys and girls often suit our giant dog winter coats.
The Pet One nightwalker will pawtect your doggo from the elements.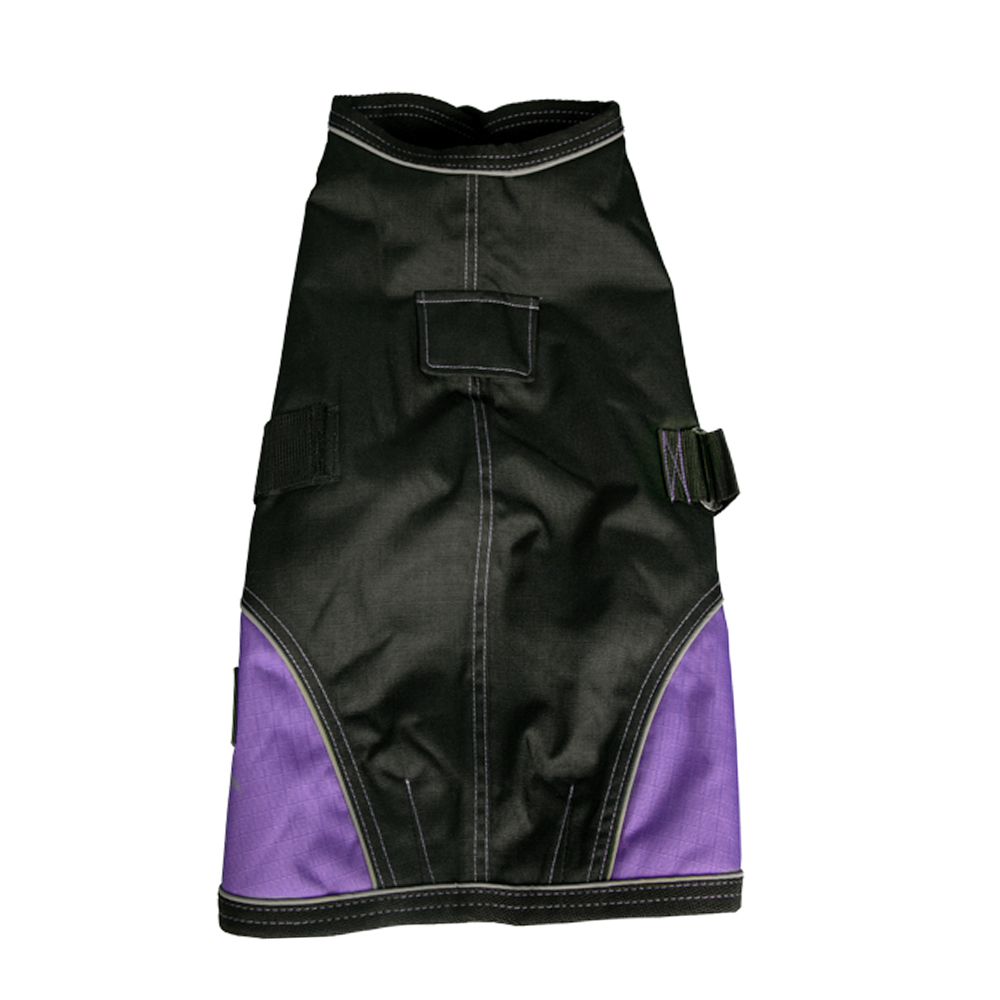 Greyhound Dog Winter Coats
Our Greyhound friends are known for feeling the cold – with their lean physique and all. This season, we have a whole range of Greyhound dog coats designed to fit their unique shape.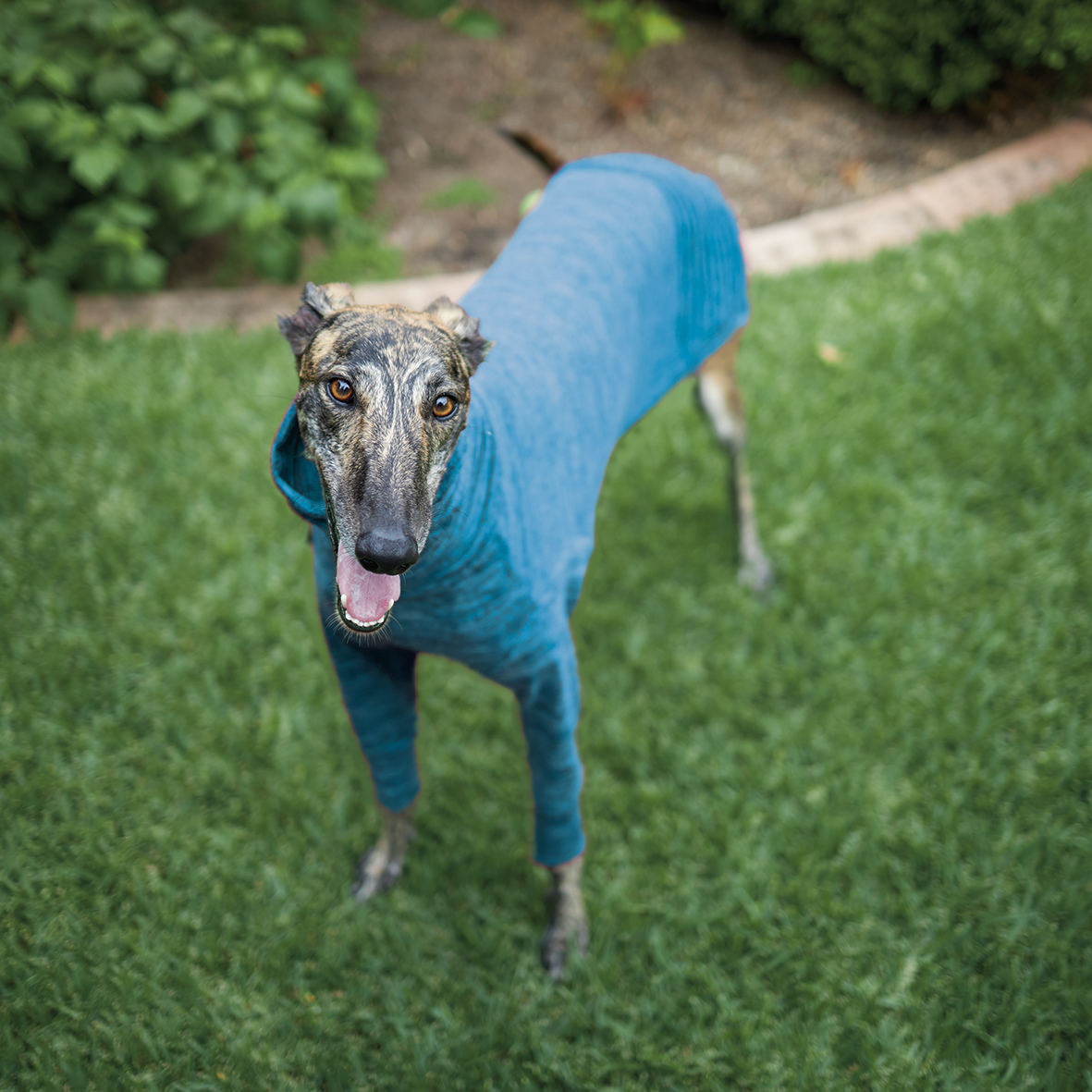 How To Measure Dog Winter Coats & Clothes Size
Most dog winter coat brands will use your dog's length as the main indicator for sizing. Use these measurements to help find your pawfect fit:
Length: Measure from the base of the collar to the start of the tail.
For that extra level of accuracy, you can measure your dog's girth and neck to ensure your dog won't feel restricted especially if they have a wider chest.
Girth: Measure the widest part around your dog's chest behind the front legs.
Neck: Measure around the neck, where a collar would normally sit.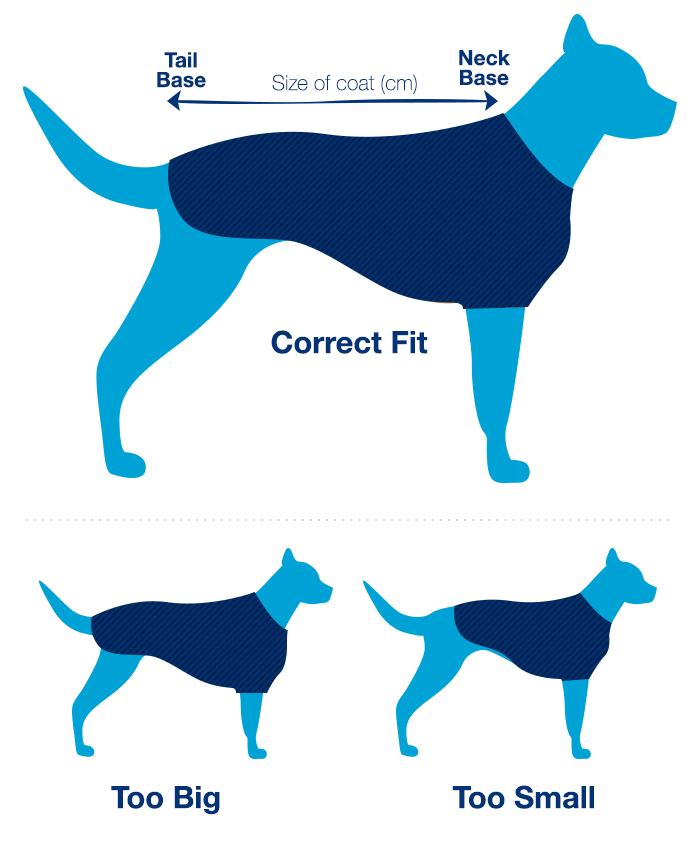 Tips For Fitting Your Dog Winter Coat
Shop for your dog's shape. A stretch fit often works well for Bulldogs who tend to have a wider chest area. We also offer specific Greyhound coats and Daschund coats, though other coats may still fit - just ask our team for their recommendation!

Dog jumpers should fit easily over the head, legs and tail without limiting their movement or need to toilet.

You should be able to slide your hand comfortably into each coat opening e.g. on their chest and under each strap. If the coat is too small it will be tight in these areas or if too large it may gape.

Choose material suited for how you will use the dog winter coat. Weatherproof coats are great for outdoor adventures, or cosy knits and jumpers can help provide a light layer of warmth for indoor snuggles.

Your pup might not be used to having something around their body, so they may need time to adjust. If they're really unsure, try distracting them from their jacket with activities and treats to show them that good times can be had in their new attire!
If you need help finding the perfect fit for your dog, we encourage you to bring your pup in for a FREE dog winter coat fitting. Our team are experienced at coat and harness fitting and can really help you find your ideal coat.