KidZone Workshops
By: Pet City
224 Wishart Road, Mt Gravatt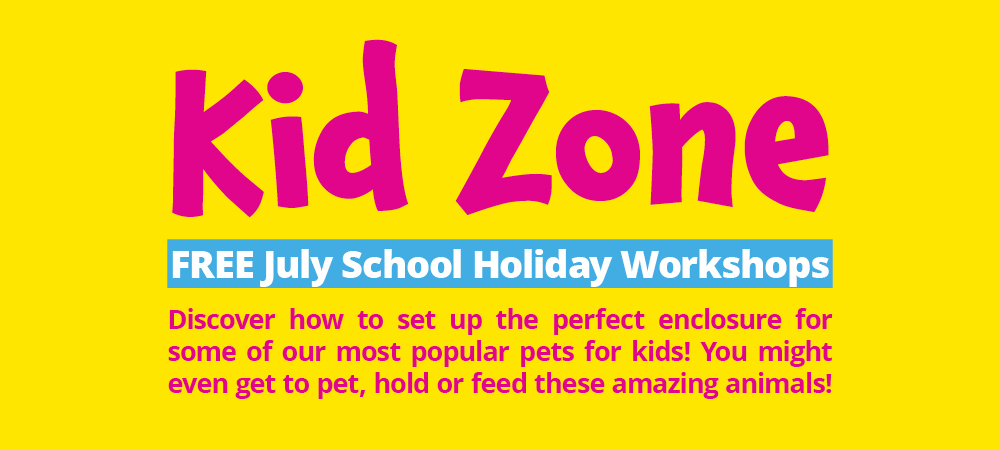 They're back!
Our popular Kid Zone workshops are back for the July 2023 school holidays!
In these workshops, you'll learn the basics of setting up an enclosure and caring for these wonderful pets.
Workshops are held in our Mount Gravatt store.
Spaces are limited. Don't miss out - book now!