Drought Angels Appeal
Help us help our Aussie Farmers
The Drought Angels are supporting our Aussie farmers through drought, flood, fire and plague.
Reaching out to those who need it
The Drought Angels assist those who would not normally reach out, but would prefer to battle it alone, which all too often can lead to mental health issues.
One-on-one support aides in breaking down the barriers of this proud demographic, many of whom have never received a hand up in the past. They are often the first generation of many contemplating walking off the land. These are the people of most concern and often forgotten – Drought Angels will always be there to deliver hope and respect, easing the strain caused by drought and natural disasters.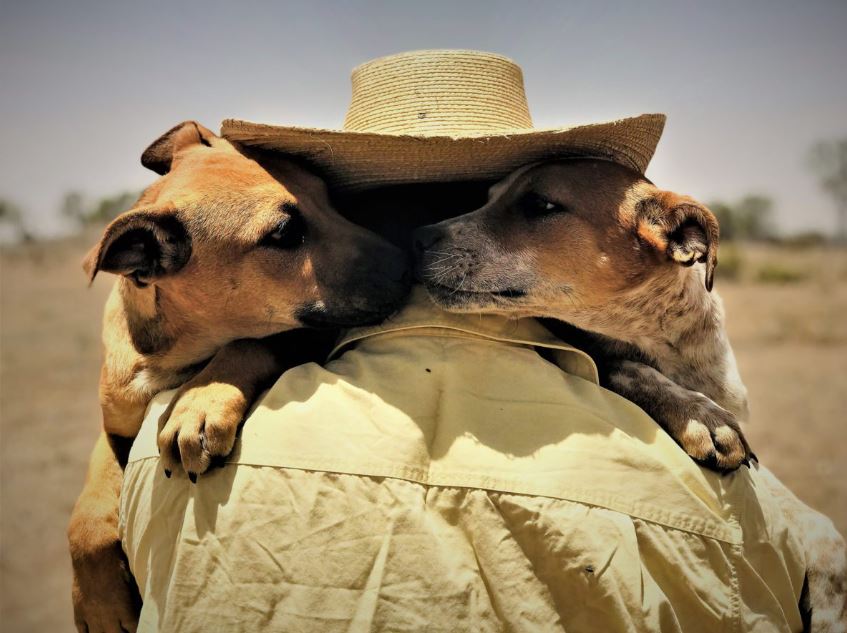 Drought Angels Mission
To provide direct and timely financial assistance, essential resources and meaningful relief for primary producers across Australia impacted by drought and natural disasters. The Drought Angels commitment is to provide heartfelt, discreet and personalised support to farmers and rural communities.
Drought Angels History
Established in 2014 by two co-workers Natasha Johnston and Nikki Blackwell, the early days saw them loading up a ute and trailer and setting off with purpose in their heart to help struggling farmers. From these humble beginnings Drought Angels have now assisted more than 8,700 primary producers and 1,300 communities thanks to the generosity of individuals, philanthropists, and corporate Australia. Drought Angels are a registered charity with DGR status and do not receive any recurring government funding.
How Pet City are helping Drought Angels
We've already raised over $2000 for the Drought Angels and continue to support them through a number of initiatives.
This year, we'll donate $2 from every Pet Santa Photo to the Drought Angels.
The funds from our Pet City reusable canvas bags get donated to Drought Angels.
We have fundraising tins at our store checkout which we encourage you to use.
We encourage all our customers to band together to support this wonderful cause!
Learn more about how the Drought Angels are supporting Aussie farmers by visiting their website.