Kazoo Dog Jumpers & Coats
Whether it be for a stylish walk, a bit of mud play or an explore through the bush, these premium dog coats are designed to last the distance and also adhere to practical messy dog life. They're fully machine washable (in cold water) and quick fit with snap-lock buckles. The tailored designs contour perfectly to your dogs body, so each jacket is a great fit for any breed or size.
---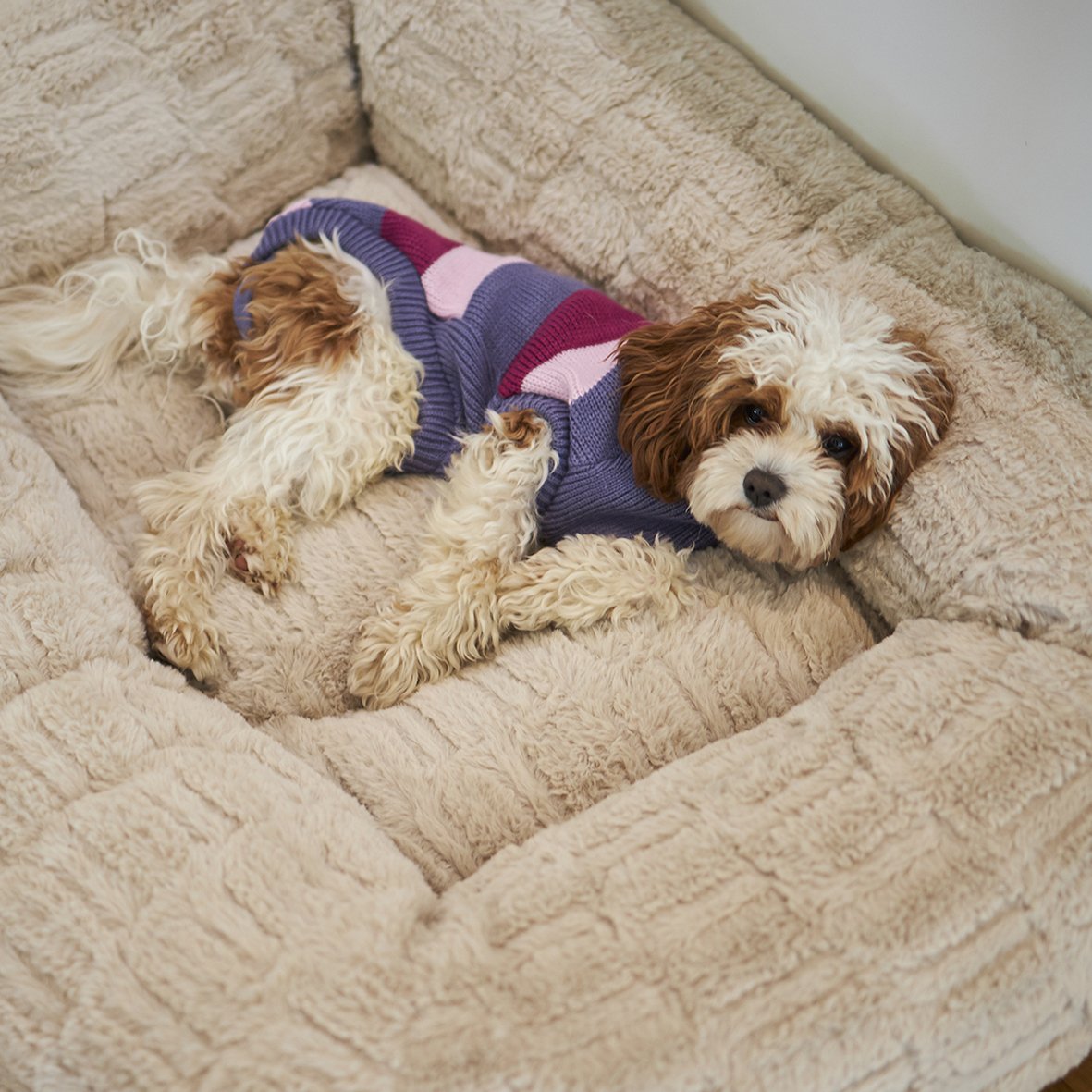 About the Different Types
Adventure Coat - Lightweight & breathable, but still great for cold days, The Adventure Coat is perfect for outdoor activities or just toilet-breaks. It will keep your pooch shielded from cold winds. Available in 3 great colours!
Blue Gum & Grey Gum - fashionable and functional, these faux suede coats look fantastic and work brilliantly at keeping your pooch warm. Pop the collar up and got for a walk to the coffee shop on the corner. Available in grey or navy.
Oilskin - A weatherproof design that repels water and keeps your nice and toasty and protects them from rain and wind. Like the human 'driza-bone' coats, made from oilskin with soft flannel lining for comfort. Available in black or navy with cool tartan print inside!
Snuggies - the cosiest of dog jumpers, designed for inside on chilly nights. The inner lining is super soft to the touch and hugs your dog's body for maximum comfort. You will want one for yourself! Available in a variety of cool designs.
Bumble Jumper - snuggly and soft, the bumble knit jumper is great for all dogs. Its knitted fabric allows stretch where needed and caters to most dog breeds, including dachshunds, greyhounds and more. This great mid-weight jumper is available in Berry or Bluebell.
---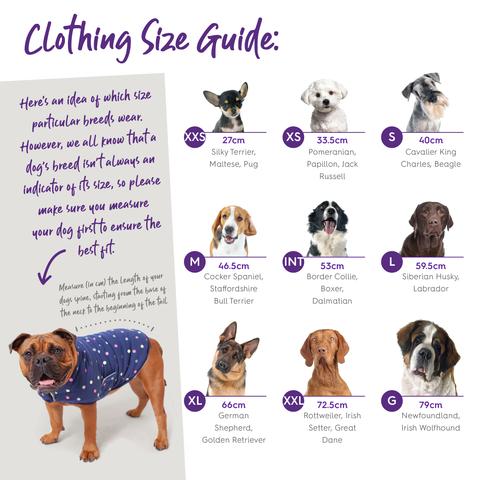 ---
More coats coming soon!
The range is still expanding, we are expecting a bunch more cool designs to arrive in April-May 2021. Keep a look-out!
---
Filter By Range

Filter By Breed Size

Filter By Type

Filter By Size

Filter By Material

Filter By Colour

Filter By Category

Filter By Stock